Yogic Studies
Diploma of Satyananda Yoga Training
This course is for anyone wanting to understand more fully how yoga can enhance their life. While at a professional level this study leads to a high qualification in yoga teaching, at its heart this course is about developing an understanding and relationship with who you really are, so even if you may not want to ultimately teach yoga this should not be a deterrent for you considering enrolling in this course.
Yogic Studies Student Weekends & Free Week Online enrolment form
2013 Yogic Studies Dates - Rocklyn
Yogic Studies 1 Jan 06 - 20
Yogic Studies 2 Jul 05 - 19

Quality Assured Training
By any standard, this course leads to a very high qualification in yoga teaching. You would be hard pressed to find a mainstream yoga course anywhere in the world that compares in terms of this course's overall quality and accessibility. It is an Australian Government accredited course which means that it has undergone rigorous assessment to establish that it meets the requirements of quality assurance contained in the Australian Quality Training Framework. These requirements relate to all aspects of the course: the quality of delivery and assessment, the quality of student resources, the administration, campus facilities, flexibility and access and equity.... In fact all aspects contribute towards making this training a positive experience for the student.
Tangible outcomes from this course:
• A strong understanding of the yogic tradition
• Life skills in asana, pranayama, yoga nidra and meditation
• High level yoga teaching qualification
• Portable units of competency from several training packages
• Pre-requisite qualification for higher study in yoga and allied modalities
• Objective appraisal and program development skills for self and others in posture, strength,
endurance, flexibility and body composition

Personal outcomes from this course:
• A more intelligent and caring interaction with self and others
• Finding joy and contentment in meeting the challenges of normal daily living
• A clear appreciation of your own potential and purpose in life
• Association with like minded people

Structure, Time and Commitment
The Diploma of Satyananda Yoga Training is two years in length and nominally containing 1700 hours of study and practice.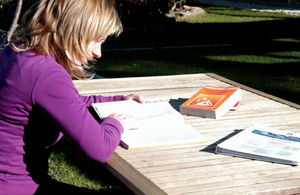 The course is broken into four half-year modules. Each module starts with a residential period, for the first three modules it is two weeks and in the final module, three weeks.
During the residential period you have very full days starting with early morning classes, then lectures and practical sessions going through until early evening.
After the residential, upon returning home, a minimum of 20 hours per week needs to be put aside for a program of defined yogic practice and study.
Yogic Studies 1
The first module provides you with the foundational bodies of knowledge and practices upon which this tradition is based.
The major branches of yoga are introduced: hatha yoga, karma yoga, raja yoga, bhakti yoga and jnana yoga. The technical practices of asana, pranayama, yoga nidra, mudra and meditation are learnt.
Yogic Studies 2
In the second module, technical practices progress, and concepts from yogic physiology and yogic psychology are introduced.
Topics in Yogic Physiology include nadis, prana, koshas and chakras, while in Yogic Psychology eastern and western understandings of consciousness, mind and awareness are considered.
Yogic Studies 3 & 4 are to be continued at Satyananda Yoga Mangrove Mountain.
For detailed information, including application form, refer to the Yogic Studies Course Hand Book
For students undertaking the teaching module of the diploma, teaching support whilst living the ashram life is available at Rocklyn for any length of time. Please call for a chat or email us for further information.