Sustainable Projects
Includes food, standard accommodation and yoga classes
Check the different seva options

Any 2 months
Yoga & Ashram Life
$70 per week - camping less $5 per night
Minimum 1 week
$125 per week - Camping less $5 per night
Arrival 2pm - Departure 2pm
Or mid week - minimum of 2 nights fully attended
Arrival 9am - Departure 2pm
Fee $35 per night - Camping less $5 per night
Weekends are to be attended in full from either
2pm Friday to 2pm Sunday or
8.30am Saturday to 2pm Sunday
Fee $35 per night - Camping less $5 per night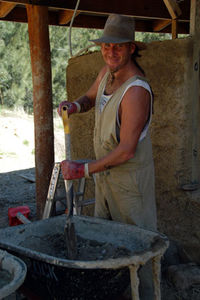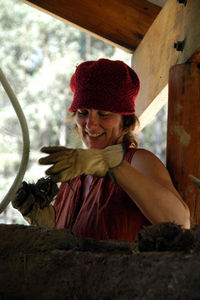 Sustainable Living ENews Dirt
Enrol in the Yoga & Ashram Life option and join the dynamic male and female cobbing and organic gardening crew, attend daily yoga sessions of asana classes, yoga nidra, meditation, chanting and havans.
Please come willing to work in the garden and at the building site for both morning and afternoon karma yoga shifts and enjoy the fresh prana packed organic Ashram produce served at meal times.

The ashram lifestyle program includes yoga classes, meditation, relaxation, etc – please see the Yoga & Ashram Life PDF daily timetable.
Please call Sw. Atmamuktananda 03 5345 7434 or email yogarock@satyananda.net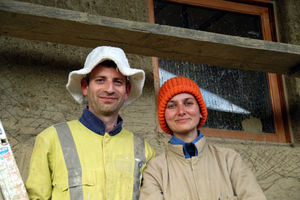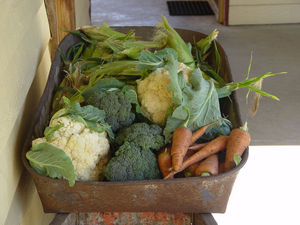 Yoga and sustainable building & organic gardening is a wonderful combination of a genuine yogic approach to life.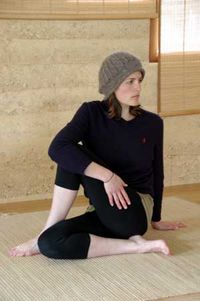 Living Consciously is a way of life at the the Rocklyn Ashram. Enjoy a pristine environment, a full yoga program as well as community life and fun in learning and sharing skills in the Ashram sustainable projects that are currently on the go.