Yoga & Meditation
A Yoga Gift Voucher is a wonderful gift for your yoga buddy or friend. To organise a gift voucher please either email us yogarock@satyananda.net or call reception 03 5345 7434
The retreats with * are suitable for your first ashram experience.
Arrival
Fri 2pm or before 5pm - Sun 2pm
Sat 9am - Sun 2pm
Day Option Sat 9am to 9pm
Rev. Dr. John Dupuche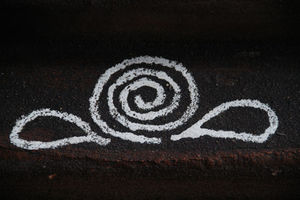 May
25 - 26 May $190 Enrol
Saturday Only 8.30am - 9.00pm 25 May $110 Enrol
Opening the arms, opening the mind'.
In what way do yoga, psychology, philosophy and religion complement each other? How can yogic practice be enhanced by the interchange?
These sessions will be led by Rev. Dr John Dupuche from MCD University of Divinity and the Centre for Interreligious Dialogue at ACU. His field of expertise is the tantra of Kashmir Shaivism.
June
28 - 30 Jun $260 Enrol
29 - 30 Jun $190 Enrol
Saturday 29 Jun 9am - 9pm $110 Enrol
Meditation is a state of focused and deepened awareness.
The first part of the mind simply thinks, argues, and debates,
The second part of the mind identifies itself with the objects of the world and with it's own thought processes:

But the third part of the mind, the decisive faculty, discriminates between that which is good and useful and that which is unwholesome and meaningless.
All the meditation practices offered will aim at tapping into the third dimension of the mind, the discriminating faculty through the technique of Antar Mouna and its many stages.
August
02 - 04 Aug $260 Enrol
03 - 04 Aug $190 Enrol
Day Option Sat 03 - 9am - 9pm $110 Enrol
This weekend explores the Sri Yantra design, Its geometrical form, symbology and specific mantras
Sri Yantra (300 ~KB)
The Sri Yantra can be considered as a place of spiritual pilgrimage. It is a representation of the cosmos at the macrocosmic level and of the human body at the microcosmic level (with each of the circuits corresponding to a chakra of the body).
Literally, a configuration of nine interlocking triangles, surrounded by two circles of lotus petals with the whole encased within a gated frame, called the "earth citadel". The nine interlocking triangles are centred around the bindu (the central point of the yantra). They are drawn by the superimposition of five downward pointing triangles, representing Shakti; the female principle and four upright triangles, representing Shiva; the male principle. The nine interlocking triangles form forty three small triangles each housing a presiding deity associated with particular aspects of existence.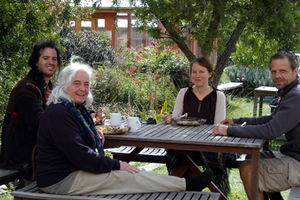 August
09 - 11 Aug $260 Enrol
10 - 11 Aug $190 Enrol
Day Option Sat 10 - 9am - 9pm $110 Enrol
About the Teacher: Sri Ram (David Tries) is an Affiliated and Accredited Satyananda Yoga (TM) teacher, and a provisionally registered psychologist who works with individuals, couples, and families within the St.Luke's Anglicare Gambler's Help Program.

Relating with our-self, others, and the world around us can be fraught with difficulty. We want to grow, connect, commit, love. But we may get stuck, forget, and have conflict. Sometimes our relationships fail or we feel uncertain.
Yoga offers a proven method for connecting with the inner world but many view it as 'self-ish' and without benefit to external relationships. This is incorrect. Psychological research suggests that what makes relationships succeed and fail is quite consistent with Yoga. And awareness is the key.
This retreat is a foundation for improving relationships using psychological theory and practice, and mindfulness and yoga. Combined, there is immense power to promote self understanding and acceptance. The natural result is a better quality of relationship, with our self, and others.
When we practice conscious relationships, we must work with our self and others. This is not just a solo retreat. But you can attend by yourself. Join us and experience the benefits of being more conscious in your relationships.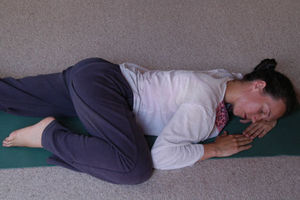 August
16 - 18 Aug $260 Enrol
17 - 18 Aug $190 Enrol
Day Option Sat 17 9am - 9pm $110 Enrol
Facilitator
Philip Stevens (Swami Samnyasananda) BSc (Psych, Physiol) BSc (hons) (Physiol) MWSCY, FWSCY.
Consultant Neurophysiologist; Certified Yoga Teacher, Life Member and Fellow of the "World Society For Clinical Yoga" (Lucknow, India); Meditation, Relaxation and Stress Management for busy people (M.B.T.I. Accredited); Clinical Training in Mind-Body Medicine from Harvard Medical School, Boston, USA. Currently teaching and tutoring at Monash Medical School (Dept of General Practice).
Helpful Yoga Practices for Stress Management (95 ~KB)
The Stress-Response is hard-wired & automatic (autonomic). Stress breeds stress like rabbits breed rabbits. Meditative and breathing techniques for developing and becoming familiar with the Relaxation-Response must be learned and practiced to have effect. Relaxation CDs are an eXcellent and easy introduction to the deep relaxation technique of Yoga Nidra, which combines body position, breathing & sensory withdrawal techniques in a synergistic, easy to do meditation that anyone can do in 10-30 minutes.
All the practices in this seminar are suitable for beginners. You will have time to ask questions and to practise the techniques then do them at home.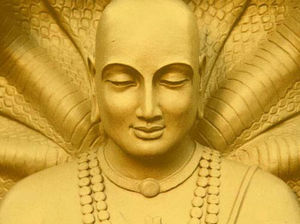 September
06 - 08 Sep $260 Enrol
07 - 08 Sep $190 Enrol
Day Option Sat 07 - 9am - 9pm $110 Enrol
Raj Yoga is a systematic process in which one can come to know the mind and its functions both in the worldly life and in meditation.
In the classical Raj Yoga sometimes known as Ashtanga Yoga 8 steps are followed to develop and harmonise the entire spectrum of the personality. These steps include:
Asana, pranayama, as well as the ancient codes of consciousness, concentration and meditation to guide the aspirant into a deeper appreciation and understanding between the body, mind, emotions and higher states of consciousness.
Change comes when the balance is established between the inner intentions and the outer actions in everyday behaviour.
Text to be followed: Mind, Mind Management & Raja Yoga – Sw. Niranjanananda Saraswati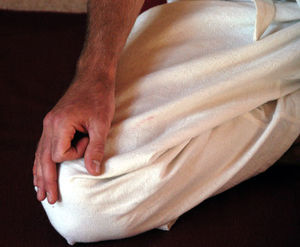 October
25 - 27 Oct $260 Enrol
26 - 27 Oct $190 Enrol
Saturday Day Only 26 Oct $110 Enrol
Meditation is at the heart of all that we do & are. It establishes Communion with the Source so we are receptive to the transformative potential & experience of being established in our Centre.
On these weekends the meditation practice of Antar Mouna is the focus for deepening your understanding of the way things are through discrimination (viveka) & detachment (vairagya) - the crest jewels of being centred.
Gradually you will see beyond the personal & limited by ceasing to identify with the dialogues, repetitive movements & limitations of the mind. Then every situation in life is used to find your centre & remain centred with the expansive liberated view of the witness consciousness.
November
29 Nov - 1 Dec $260 Enrol
30 Nov - 1 Dec $190 Enrol
Day Option Sat 30 Nov 9am - 9pm $110 Enrol
When the mind is less affected by external conditions, it is connected with the vibratory body.
From a yogic perspective there are 5 subtle bodies. These subtle bodies are known as the koshas. Each kosha can be harmonised and balanced by the use of mantra. However, the koshas relating more specifically to the mind are known as Manamaya Kosha and Vijnamaya Kosha.
The yoga program will use postures and mantra to liberate energy on the physical level, mantra chanting and meditation to expand the dimension of mind and consciousness.
Text used discussion: Mantra & Yantra – Sw. Niranjanananda Saraswati & Vijnamaya Kosha – Sw. Satsangi Saraswati