SYA Senior Teacher Retreats
The retreats with * are suitable for your first ashram experience.
Arrival
Fri 2pm or before 5pm - Sun 2pm
Sat 9am - Sun 2pm
Day Option Sat 28 9am to 9pm
August
02 - 04 Aug $260 Enrol
03 - 04 Aug $190 Enrol
Day Option Sat 03 - 9am - 9pm $110 Enrol
This weekend explores the Sri Yantra design, Its geometrical form, symbology and specific mantras
Sri Yantra (300 ~KB)
The Sri Yantra can be considered as a place of spiritual pilgrimage. It is a representation of the cosmos at the macrocosmic level and of the human body at the microcosmic level (with each of the circuits corresponding to a chakra of the body).
Literally, a configuration of nine interlocking triangles, surrounded by two circles of lotus petals with the whole encased within a gated frame, called the "earth citadel". The nine interlocking triangles are centred around the bindu (the central point of the yantra). They are drawn by the superimposition of five downward pointing triangles, representing Shakti; the female principle and four upright triangles, representing Shiva; the male principle. The nine interlocking triangles form forty three small triangles each housing a presiding deity associated with particular aspects of existence.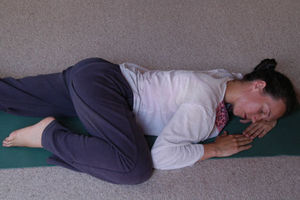 August
16 - 18 Aug $260 Enrol
17 - 18 Aug $190 Enrol
Day Option Sat 17 9am - 9pm $110 Enrol
Facilitator
Philip Stevens (Swami Samnyasananda) BSc (Psych, Physiol) BSc (hons) (Physiol) MWSCY, FWSCY.
Consultant Neurophysiologist; Certified Yoga Teacher, Life Member and Fellow of the "World Society For Clinical Yoga" (Lucknow, India); Meditation, Relaxation and Stress Management for busy people (M.B.T.I. Accredited); Clinical Training in Mind-Body Medicine from Harvard Medical School, Boston, USA. Currently teaching and tutoring at Monash Medical School (Dept of General Practice).
Helpful Yoga Practices for Stress Management (95 ~KB)
The Stress-Response is hard-wired & automatic (autonomic). Stress breeds stress like rabbits breed rabbits. Meditative and breathing techniques for developing and becoming familiar with the Relaxation-Response must be learned and practiced to have effect. Relaxation CDs are an eXcellent and easy introduction to the deep relaxation technique of Yoga Nidra, which combines body position, breathing & sensory withdrawal techniques in a synergistic, easy to do meditation that anyone can do in 10-30 minutes.
All the practices in this seminar are suitable for beginners. You will have time to ask questions and to practise the techniques then do them at home.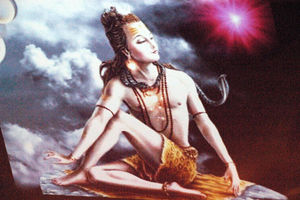 September
27 - 29 Sep $280 Enrol
28 - 29 Sep $220 Enrol
Saturday only 28 Sep $130 Enrol
The origins of the practices and the philosophies that underpin that which we call yoga today are shrouded in the mists of the past. It is easy to be enamoured by the mythical and romantic beginnings offered by the early texts on the subject however to become fundamentalist in our beliefs is to deny the evidence of scholastic research.
Separating out that which is mythical and magical from that which is real is not easy in a history that is so vague, conjectural and long as that of early India but today we have a much clearer view of the beginnings of this superb tradition.
For people such as ourselves who have dedicated such a substantial part of our life to yoga I believe it is worth while to have a sense of where how and when it all began.
About the Teacher Swami Kriyatma: Initiated by Swami Satyananda into Dasnami Order in 1983. Appointed by Swami Niranjananda as Director of Education Satyananda Yoga Academy Australasia in 2000. Played a pivotal part in gaining Australian government recognition for Diploma of Satyananda Yoga Training. Regularly travelled and lectured here and overseas for the last decade.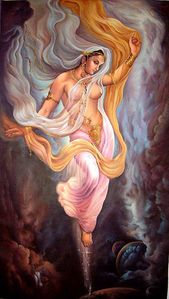 October
11 - 13 Oct $260 Enrol
12 - 13 Oct $190 Enrol
Saturday Day Only 12 Oct $110 Enrol
The Sacred Feminine - Devi Shakti is consciously placed during the Navaratri 9 nights of Devi Celebrations.
The atmosphere is already charged with blessings of graciousness and benevolence of the divine will of Devi Shakti.
Practices during the weekend will include yoga practices of asana, breath expansion, meditation, chanting, daily havan and discussion on tradition and how to nurture The Sacred Feminine Shakti through daily experiences in life.
Sw. Atmamuktananda will lead the discussion sessions and present at all the chanting sessions to shed light on the tradition and meaning of chanting as an invocation to develop the qualities that align one to their knowledge of Shakti.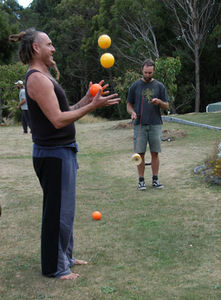 November
Managing Anxiety/Depression with the Help of Yoga
22 - 24 Nov $280 Enrol
23 - 24 Nov $210 Enrol
Day Option Sat 23 - 9am - 9pm $120 Enrol
About the Teaher: Rishi Vivekananda
The yogic techniques taught on this weekend will be helpful for the individual and for those engaged in the healthy industry.
Most people become anxious at times and 'down in the dumps' at others, but is that abnormal?
What is abnormal? In this seminar (lecture) Dr Rishi Vivekananda, a psychiatrist of over 41 years experience, and yoga teacher of more than 30 years, will answer these questions.
He will deal with the more specific principles of anxiety and depressive responses to external and internal factors. Then he will describe their symptoms, and the therapies and yoga practices that are best for their management.
He will teach some brief intervention techniques – yoga practices (some of the not obvious to external observers) by which we can reduce the immediate experience of anxiety or depression.
In a seminar we will learn these and also a personal sadhana by which we can bring ourselves out of the vicious circles of fear, anger or dejection.