Bhakti, Kirtan-Chanting & Havan
The retreats with * are suitable for your first ashram experience.
Arrival
Fri 2pm or before 5pm - Sun 2pm
Sat 9am - Sun 2pm
Day Option Sat 9am to 9pm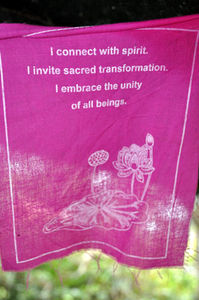 Arrival Time:
| | |
| --- | --- |
| Sat 3pm - Sun 2pm | $120 |
| Sat Only 3pm - 9pm | $50 |


9 - 9.30am Sunday
Discussion with Sw. Atmamuktananda on the Yoga Sutras as a mindfulness subject for the day.
A relaxed overnight stay: includes the many forms of Bhakti Yoga, havan & 2 hrs of Kirtans & the practice of seva - the flow of head, heart & hands. Cultivate the art of serve, love, give as an additional bhakti practice.
Havan is more than a fire ceremony with offerings cast into the flames and the chanting of sacred vedic chants. It is an ancient, global ritual found at the very base of all traditions.
The ancient purpose of Havan with Mantra is a scientific practice of purification with the sankalpa (resolve) for health, peace, plenty, prosperity, goodwill and protection for all environments.
Havan & Mantra act as a gateway from the ordinary to the higher levels of connectedness to nature and the consciousness. At the time of Swaha all that is no longer useful to our expansion of consciousness is symbolically offered to the fire for transformation.
The more people chanting mantras together the more sweet the inner and outer atmosphere becomes.
Kirtan is a part of Nada Yoga (the yoga of sound), in which you produce sound waves and follow them with your awareness. It can provide divine, ecstatic moods, as well as bring peace and focus to the wavering mind.
The Many Forms of Bhakti Yoga Timetable (22 ~KB)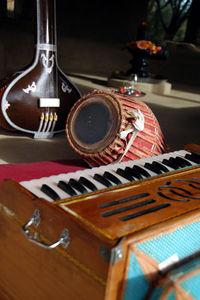 May
24 - 26 May $260 Enrol
25 - 26 May $190 Enrol
Saturday only 8.30am - 9.00pm 25 May $110 Enrol
Kirtan & Yoga Retreat (14 ~KB)
This Retreat is for both absolute beginners and those who are adepts at kirtan and want to go deeper into the art.
Whether or not you are a confident singer, there is a method to Kirtan as a form of energy work that needs to be uncovered. The quality of the voice is not as important as cultivating Bhav (feeling). We will lead you through techniques to build a strong voice, cultivate the inner feeling and connect with the group you are playing to.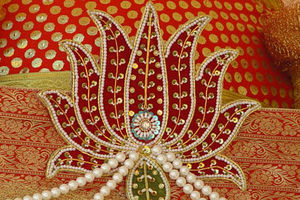 September
13 - 15 Sep $260 Enrol
14 - 15 Sep $190 Enrol
Day Option Sat 14 - 9am - 9pm $110 Enrol
Both Yoga & poetry are based on the tenets of Satyam, Shivam & Sundaram to glorify the natural and divinise the mundane. They are associated with change, (r)evolution and our internal yearning for freedom.
Through rhythm, language and bhava they directly access and connect to the intuitive mind and heart to express intimate experiences of the external and internal in a rich & wondrous manner.
This retreat will explore how poetry and yoga can break down old ways of viewing the world through innovative asana, pranayama, meditation, improvisation, classic yogic, tantric and literary texts and creative mind and heartscape practices. Slowly one's lips will sound the fragrant words of Saraswati.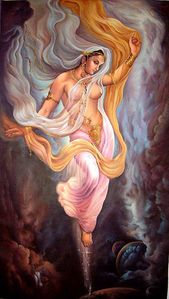 October
11 - 13 Oct $260Enrol
12 - 13 Oct $190Enrol
Saturday Day Only 12 Oct $110 Enrol
The Sacred Feminine - Devi Shakti is consciously placed during the Navaratri 9 nights of Devi Celebrations.
The atmosphere is already charged with blessings of graciousness and benevolence of the divine will of Devi Shakti.
Practices during the weekend will include yoga practices of asana, breath expansion, meditation, chanting, daily havan and discussion on tradition and how to nurture The Sacred Feminine Shakti through daily experiences in life.
Sw. Atmamuktananda will lead the discussion sessions and present at all the chanting sessions to shed light on the tradition and meaning of chanting as an invocation to develop the qualities that align one to their knowledge of Shakti.