A yoga ashram offering traditional aspects of yoga through wellbeing programs and accredited learning.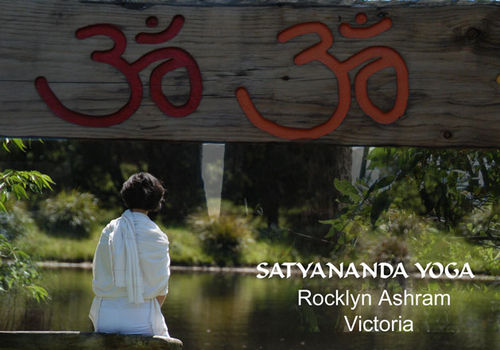 Rocklyn Ashram

The Ashram is distinguished by its tranquil setting nestled within the depths and silence of the Wombat State Forest near Daylesford. The ideal place for your next yoga retreat.
During your retreat all the major branches of yoga i.e. hatha, bhakti, jnana, raja, kriya, mantra and karma yoga are practiced in a systematic way. This helps to integrate and develop all the different layers of the personality, and provide physical and pranic wellbeing, mental relaxation, self understanding and inner peace.
Shop – Satyananda Yoga Publications, CDs & Yoga Accessories
To purchase Satyananda Yoga Publications, CDs & Yoga Accessories please visit our online shophttp://yogavic.org.au/shop

Satyananda Yoga Publications include a large range of yoga books on all related yoga subjects.
Satyananda Yoga products includes CDs relating to yoga nidra – relaxation, mediation, yoga classes, mantra chanting and more specialised yogic topics.
Satyananda Yoga Accessories include satsang DVDs, yoga mats, neti pots and clothes.

Unique Retreat Options
A Typical Day at the Ashram

The day begins with a morning class of asana, pranayama, meditation and Vedic chanting. According to the type of stay you choose varied and interesting karma yoga projects are allocated in the morning and afternoon. Yoga nidra (relaxation) is practiced before lunch. Periods of silence are present for reflection and peace.
Other traditional practices include kirtan (mantra chanting with music), vedic mantra chanting, havan (fire ceremonies) and mantra chanting for peace, welbeing and environmental protection.
Time is available to explore the numerous forest walking or bike riding tracks, the natural silence, engage with others, or explore the Saraswati Library.
Yoga Training
Diploma of Satyananda Yoga Training (Modules 1 & 2)