November
If a weekend retreat is not possible a Personal Retreat can be taken at any time for as many days as required. This special time out allows one to sink deeply into the stillness and peacefulness of the ashram rhythm of yoga asana classes, relaxation, meditation and yogic lifestyle.
"Wonderful place - will definitely be back soon to enjoy the practices, lifestyle and natural, peaceful environment of the Ashram"
Victoria
A Yoga Gift Voucher is a wonderful gift for your yoga buddy or friend. To organise a gift voucher please either email us yogarock@satyananda.net or call reception 03 5345 7434
The retreats with * are suitable for your first ashram experience.
Arrival for Weekend Retreats
Fri 2pm or before 5pm - Sun 2pm
Sat 9am - Sun 2pm
Day Option Sat 9am to 9pm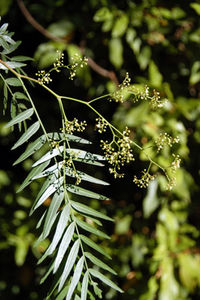 09 - 10 Nov $190 Enrol
Day Option Sat 09 Nov 9am - 9pm $110 Enrol
Take time out to notice what is happening around you. Make this weekend a yoga and nature experience in the elegant simplicity environment of a Forest Ashram.
Coupled with a comprehensive yoga program focusing on mindful relaxation will be guided walks in the wondrous Wombat State Forest.
Nature has the ability to slow us down to being more present with the tallest trees, the smallest grasses, the sounds of birds singing their songs, ducks wings swishing through the air and the soft footed kangaroos almost silently moving on the grassy land.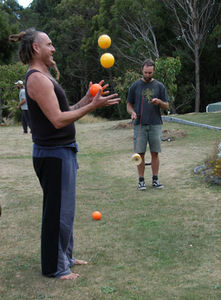 Managing Anxiety/Depression with the Help of Yoga
22 - 24 Nov $280 Enrol
23 - 24 Nov $210 Enrol
Day Option Sat 23 Nov 9am - 9pm $120 Enrol
About the Teaher: Rishi Vivekananda
The yogic techniques taught on this weekend will be helpful for the individual and for those engaged in the healthy industry.
Most people become anxious at times and 'down in the dumps' at others, but is that abnormal?
What is abnormal? In this seminar (lecture) Dr Rishi Vivekananda, a psychiatrist of over 41 years experience, and yoga teacher of more than 30 years, will answer these questions.
He will deal with the more specific principles of anxiety and depressive responses to external and internal factors. Then he will describe their symptoms, and the therapies and yoga practices that are best for their management.
He will teach some brief intervention techniques – yoga practices (some of the not obvious to external observers) by which we can reduce the immediate experience of anxiety or depression.
In a seminar we will learn these and also a personal sadhana by which we can bring ourselves out of the vicious circles of fear, anger or dejection.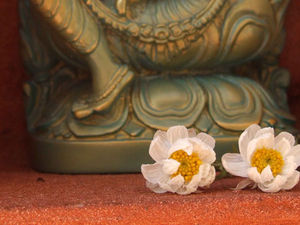 Arrival Time 3.00pm
23 - 24 Nov $120 Enrol
Day Option 23 Nov 3.00pm - 9pm $45 Enrol
9 - 9.30am Sunday
Discussion with Sw. Atmamuktananda on the Yoga Sutras as a mindfulness subject for the day.
A relaxed overnight stay: includes the many forms of Bhakti Yoga, havan & 2 hrs of Kirtans & the practice of seva - the flow of head, heart & hands. Cultivate the art of serve, love, give as an additional bhakti practice.

Havan is more than a fire ceremony with offerings cast into the flames and the chanting of sacred vedic chants. It is an ancient, global ritual found at the very base of all traditions.
The ancient purpose of Havan with Mantra is a scientific practice of purification with the sankalpa (resolve) for health, peace, plenty, prosperity, goodwill and protection for all environments.
Havan & Mantra act as a gateway from the ordinary to the higher levels of connectedness to nature and the consciousness. At the time of Swaha all that is no longer useful to our expansion of consciousness is symbolically offered to the fire for transformation.
The more people chanting mantras together the more sweet the inner and outer atmosphere becomes.
Kirtan is a part of Nada Yoga (the yoga of sound), in which you produce sound waves and follow them with your awareness. It can provide divine, ecstatic moods, as well as bring peace and focus to the wavering mind.
The Many Forms of Bhakti Yoga Timetable
29 Nov - 1 Dec $260 Enrol
30 Nov - 1 Dec $190 Enrol
Day Option Sat 30 Nov 9am - 9pm $110 Enrol
When the mind is less affected by external conditions, it is connected with the vibratory body.
From a yogic perspective there are 5 subtle bodies. These subtle bodies are known as the koshas. Each kosha can be harmonised and balanced by the use of mantra. However, the koshas relating more specifically to the mind are known as Manamaya Kosha and Vijnamaya Kosha.
The yoga program will use postures and mantra to liberate energy on the physical level, mantra chanting and meditation to expand the dimension of mind and consciousness.
Text used discussion: Mantra & Yantra – Sw. Niranjanananda Saraswati & Vijnamaya Kosha – Sw. Satsangi Saraswati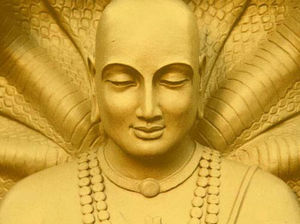 The Raj Yoga System Explained - the royal path for Self Transformation
24 Nov $40 Enrol
Option 1: 2.30 - 4.00pm
24 Nov $60 Enrol
Option 2: 10.30am - 4.00pm (includes Yoga Nidra & Lunch)
The Raj (royal) Yoga system is also known as Ashtanga as it is comprised of 8 steps as A Sequential Method of Transcendence.
During this workshop the 8 steps will be discussed on how to successfully integrate the knowledge into everyday awareness to harness the full potential of body, mind, speech, concentration and meditation.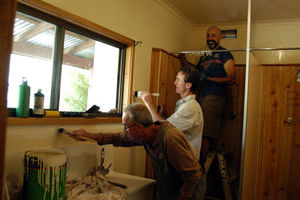 1 week $240 Enrol
1 week to 1 month
15% discount for Health Care Card Holders
No further discounts apply
Sun 2pm – Sun 2pm

Intakes all year


During the Living Consciously programs participants will discover, experience and analyse the methods by which yogic principles and practices can be applied in their daily lives.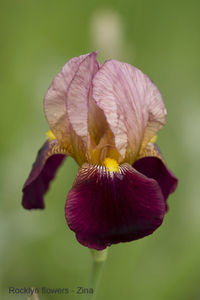 5 nights $465 Enrol
Mon 10.30am – Sat 2pm
7 nights $565 Enrol
Sun 2pm – Sun 2pm
Intakes all year
A Mindfulness Lifestyle Retreat differs a little from the Living Consciously program in that extra time is allocated after lunch to deepen relaxation and reclaim inner balance and direction during your personal retreat. Course material and group meetings are consistent with the Living Consciously concept of mindfulness.
During the Mindfulness Lifestyle Retreats programs participants will discover, experience and analyse the methods by which yogic principles and practices can be applied in their daily lives.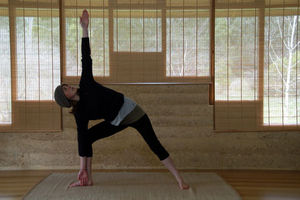 Sat 23 Nov Enrol
10.30am - 8.30pm
Fee $60
A Yoga Day gives you a taste of the Ashram environment and the different branches of yoga not available in a weekly class.
Experience the different branches of yoga during this day of yoga. Practices will include a Satyananda Yoga class of asanas (postures), pranayama (breathing practices) and meditation; Satyananda Yoga NIdra™ (a deep relaxation meditation practice), kirtan (the chanting of mantra with music) and havan (physical fire and mantra chanting for peace, & wellbeing).
The day includes a vegetarian lunch & dinner and morning & afternoon tea.