August
If a weekend retreat is not possible a Personal Retreat can be taken at any time for as many days as required. This special time out allows one to sink deeply into the stillness and peacefulness of the ashram rhythm of yoga asana classes, relaxation, meditation and yogic lifestyle.
"Wonderful place - will definitely be back soon to enjoy the practices, lifestyle and natural, peaceful environment of the Ashram"
Victoria
A Yoga Gift Voucher is a wonderful gift for your yoga buddy or friend. To organise a gift voucher please either email us yogarock@satyananda.net or call reception 03 5345 7434
The retreats with * are suitable for your first ashram experience.
Arrival for Weekend Retreats
Fri 2pm or before 5pm - Sun 2pm
Sat 9am - Sun 2pm
Day Option Sat 9am to 9pm

02 - 04 Aug $260 Enrol
03 - 04 Aug $190 Enrol
Day Option Sat 03 - 9am - 9pm $110 Enrol
This weekend explores the Sri Yantra design, Its geometrical form, symbology and specific mantras
Sri Yantra (300 ~KB)
The Sri Yantra can be considered as a place of spiritual pilgrimage. It is a representation of the cosmos at the macrocosmic level and of the human body at the microcosmic level (with each of the circuits corresponding to a chakra of the body).
Literally, a configuration of nine interlocking triangles, surrounded by two circles of lotus petals with the whole encased within a gated frame, called the "earth citadel". The nine interlocking triangles are centred around the bindu (the central point of the yantra). They are drawn by the superimposition of five downward pointing triangles, representing Shakti; the female principle and four upright triangles, representing Shiva; the male principle. The nine interlocking triangles form forty three small triangles each housing a presiding deity associated with particular aspects
of existence.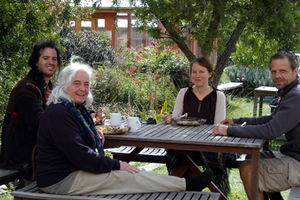 09 - 11 Aug $260 Enrol
10 - 11 Aug $190 Enrol
Day Option Sat 10 - 9am - 9pm $110 Enrol
About the Teacher: Sri Ram (David Tries) is an Affiliated and Accredited Satyananda Yoga (TM) teacher, and a provisionally registered psychologist who works with individuals, couples, and families within the St.Luke's Anglicare Gambler's Help Program.

Relating with our-self, others, and the world around us can be fraught with difficulty. We want to grow, connect, commit, love. But we may get stuck, forget, and have conflict. Sometimes our relationships fail or we feel uncertain.
Yoga offers a proven method for connecting with the inner world but many view it as 'self-ish' and without benefit to external relationships. This is incorrect. Psychological research suggests that what makes relationships succeed and fail is quite consistent with Yoga. And awareness is the key.
This retreat is a foundation for improving relationships using psychological theory and practice, and mindfulness and yoga. Combined, there is immense power to promote self understanding and acceptance. The natural result is a better quality of relationship, with our self, and others.
When we practice conscious relationships, we must work with our self and others. This is not just a solo retreat. But you can attend by yourself. Join us and experience the benefits of being more conscious in your relationships.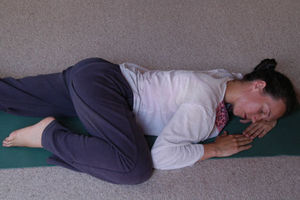 16 - 18 Aug $260 Enrol
17 - 18 Aug $190 Enrol
Day Option Sat 17 9am - 9pm $110 Enrol
Facilitator
Philip Stevens (Swami Samnyasananda) BSc (Psych, Physiol) BSc (hons) (Physiol) MWSCY, FWSCY.
Consultant Neurophysiologist; Certified Yoga Teacher, Life Member and Fellow of the "World Society For Clinical Yoga" (Lucknow, India); Meditation, Relaxation and Stress Management for busy people (M.B.T.I. Accredited); Clinical Training in Mind-Body Medicine from Harvard Medical School, Boston, USA. Currently teaching and tutoring at Monash Medical School (Dept of General Practice).
Helpful Yoga Practices for Stress Management (95 ~KB)
The Stress-Response is hard-wired & automatic (autonomic). Stress breeds stress like rabbits breed rabbits. Meditative and breathing techniques for developing and becoming familiar with the Relaxation-Response must be learned and practiced to have effect. Relaxation CDs are an eXcellent and easy introduction to the deep relaxation technique of Yoga Nidra, which combines body position, breathing & sensory withdrawal techniques in a synergistic, easy to do meditation that anyone can do in 10-30 minutes.
All the practices in this seminar are suitable for beginners. You will have time to ask questions and to practise the techniques then do them at home.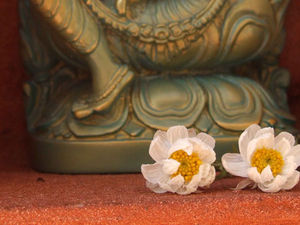 Arrival Time 3.00pm
17 - 18 Aug $120 Enrol
Day Option 17 Aug 3.00pm - 9pm $45 Enrol
9 - 9.30am Sunday
Discussion with Sw. Atmamuktananda on the Yoga Sutras as a mindfulness subject for the day.
A relaxed overnight stay: includes the many forms of Bhakti Yoga, havan & 2 hrs of Kirtans & the practice of seva - the flow of head, heart & hands. Cultivate the art of serve, love, give as an additional bhakti practice.
Havan is more than a fire ceremony with offerings cast into the flames and the chanting of sacred vedic chants. It is an ancient, global ritual found at the very base of all traditions.
The ancient purpose of Havan with Mantra is a scientific practice of purification with the sankalpa (resolve) for health, peace, plenty, prosperity, goodwill and protection for all environments.
Havan & Mantra act as a gateway from the ordinary to the higher levels of connectedness to nature and the consciousness. At the time of Swaha all that is no longer useful to our expansion of consciousness is symbolically offered to the fire for transformation.
The more people chanting mantras together the more sweet the inner and outer atmosphere becomes.
Kirtan is a part of Nada Yoga (the yoga of sound), in which you produce sound waves and follow them with your awareness. It can provide divine, ecstatic moods, as well as bring peace and focus to the wavering mind.
The Many Forms of Bhakti Yoga Timetable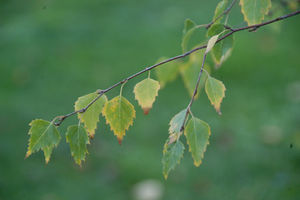 24 - 25 Aug $190 Enrol
Day Option Sat 24 9am - 9pm $110 Enrol
Theory and practice sessions will focus on making the most of conscious time out, simple relaxation postures, yoga nidra - deep relaxation and the breath.
A regular practice of relaxation including yoga nidra will open your mind to a whole new vision of health and life.
16 Aug - 10 Nov Enrol
Fee $1400
This is a great opportunity to take time out between study commitments, work placement, end of a contract, a healthy & new space for school leavers or to reassess where to next.
No prior yoga experience is necessary.
Transformation does require you to be willing to move past what is comfortable.
The aim of this opportunity is to put your yoga awareness, inspiration and aspiration in the right context, the right order of choice and experience how it feels to live consciously and fully leading to self transformation and evolution of consciousness.

The systematic practices of yoga and ashram life, taught by Swami Satyananda, bring about a transformation of the whole consciousness of the individual. Changes take place across the entire spectrum of human existence on an emotional, intellectual, psychic and intuitive level.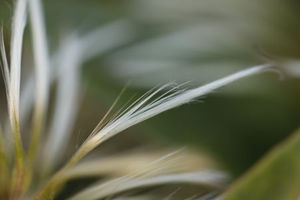 Theory & Practice of Yoga Nidra - why visualisation
04 Aug $40 Enrol
Option 1: 2.30 - 4.00pm
04 Aug $60 Enrol
Option 2: 10.30am - 4.00pm (includes Yoga Nidra & Lunch)
For the full benefits of Yoga Nidra it requires keeping on track with the instructions.
Yoga nidra is a practice which can be widely applied in the modern world to improve the quality and increase the happiness of human life. Yoga nidra is the simple, yet profound technique of yogic sleep which has been found useful in the following areas:
1. Induces deep and permanent relaxation of the entire body, mind and personality.
2. Brings about the state of meditation.
3. Improves physical, mental and emotional health.
5. Acts as a non-chemical tranquilizer that quickly removes insomnia and induces deep sleep.
6. Rejuvenates the whole human organism on all levels- physical, pranic and mental.
7. Opens up the potential of the mind and awakens the faculty of intuition.
8. Increases the memory and learning capacity of students. Brings extraordinary improvement in the absorption and retention of information from external sources as well as the internal knowledge within one's own mind.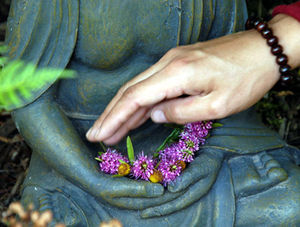 1 week $240 Enrol
1 week to 1 month
15% discount for Health Care Card Holders
No further discounts apply
Sun 2pm – Sun 2pm

Intakes all year

During the Living Consciously programs participants will discover, experience and analyse the methods by which yogic principles and practices can be applied in their daily lives.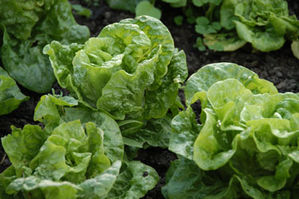 5 nights $465 Enrol
Mon 10.30am – Sat 2pm
7 nights $565 Enrol
Sun 2pm – Sun 2pm

Intakes all year
A Mindfulness Lifestyle Retreat differs a little from the Living Consciously program in that extra time is allocated after lunch to deepen relaxation and reclaim inner balance and direction during your personal retreat. Course material and group meetings are consistent with the Living Consciously concept of mindfulness.
During the Mindfulness Lifestyle Retreats programs participants will discover, experience and analyse the methods by which yogic principles and practices can be applied in their daily lives.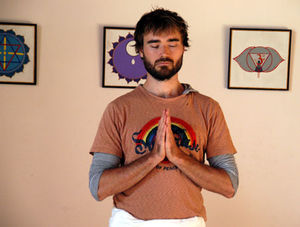 12 - 15 Aug $365 Enrol
10.30am - 2pm
Knowledge of the chakras can become energetically useful in our practices and life. However, we should not think that we can achieve long term results after just one weekend.
The weekend will systematically develop awareness of each chakra. Yoga practices that engage the chakras aim to raise consciousness. Raising consciousness means we are able to consciously access our inner strengths and higher creative abilities to enjoy a more fulfilling active and conscious life.
Guidance and recommended Satyananda Yoga books will be offered on how to continue at home to develop a full and comprehensive understanding of the chakras.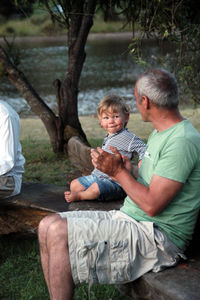 11 Aug
10.30am - 3.00pm
Family Day Online enrolment form